Profile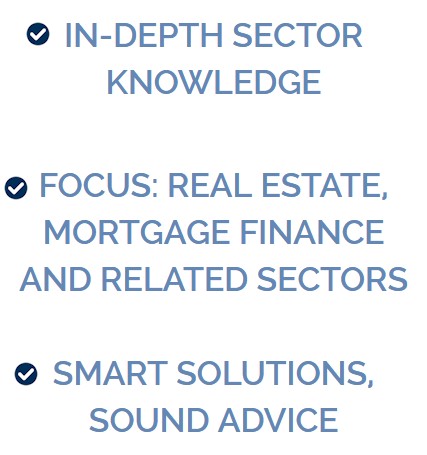 Beekman Advisors was founded in 2003 to provide strategic advisory services to companies and investors in commercial and multifamily real estate, mortgage finance, affordable housing and related sectors. Beekman's mission is to help build the industry's next generation of companies and provide forward thinking advice to investors.
Our clients range from commercial mortgage bankers and brokers to multifamily owners and from investment sales firms and investment managers to institutional investors and lenders. We serve private companies, public corporations and non-profit organizations.
Beekman's partners and staff bring strong personal relationships, in-depth sector knowledge, unique perspective and execution focus. This focus on client objectives has allowed Beekman to achieve what many would characterize as difficult.
We have executed complex multi-party transactions for clients, as well as recommended against transactions after exploring options. In many of our relationships, we are a consultant before, during and after a transaction and we pride ourselves on this full circle relationship.
Beyond transactions, we provide sound counsel to entrepreneurs and institutions as they consider strategic alternatives. This may include organic growth options, an evaluation of value perception or performance benchmarking.
Beekman serves its clients from offices in suburban Washington, DC. Its presence in the nation's capital allows Beekman to keep abreast of and maintain relationships with the financial and governmental powers that shape the economic and political landscape confronting businesses today.
---
Leadership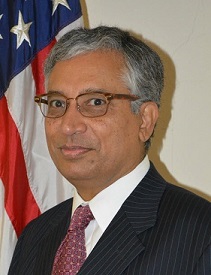 Shekar Narasimhan
Shekar Narasimhan is the Managing Partner at Beekman Advisors which provides strategic advisory services to companies and investors involved in real estate, mortgage finance, affordable housing and related sectors. Shekar is a Co-Founder for the Remergent Communities Fund, an Opportunity Zone Fund, focusing on small towns and cities in the Southeast U.S. He also serves as Chairman of Papillon Capital, focused on sustainable infrastructure investing. Prior to Beekman Advisors, Shekar Narasimhan was a Managing Director of Prudential Mortgage Capital Company, one of the nation's leading providers of commercial mortgage financing. Immediately prior to Shekar's time at Prudential, he was Chairman & CEO of the WMF Group, a publicly traded, commercial mortgage financial services company. WMF was one of the largest such firms in the country before being acquired by Prudential in 2000.
Shekar is a former Chairman and Commissioner for the Virginia Housing Development Authority. Previously, he also served as a Member of the Board for Housing and Community Development in Virginia, and as a Commissioner on President Obama's Advisory Commission on Asian Americans and Pacific Islanders.
Shekar is currently serving on the boards of Broadstone Net Lease, Inc., Enterprise Community Partners, Inc., Democracy Alliance and the Sorenson Institute for Political Leadership. He is on the Council of Advisors for the Center for American Progress and is a member of the Urban Institute's Policy Leadership Council. He has served on many boards, including the Low Income Investment Fund, the Community Preservation and Development Corporation, the National Housing Conference and the National Multi Housing Council. Shekar also served several terms on the Mortgage Bankers Association of America (MBA) Board of Directors, was the first Chair of the MBA's Commercial/Multifamily Board of Governors (COMBOG) and founded its Multifamily Steering Committee. He was elected as the first Chair of the Fannie Mae DUS Advisory Committee. He is a sought-after speaker on housing finance and affordable housing and is considered a leading expert on rental housing issues in the United States.
Shekar co-founded and is President of the Dharma Into Action (DhIA) Foundation, an association of Dharmic American leaders and philanthropists collaborating to create a community-based think tank that identify and respond to urgent needs in the community by providing resources, knowledgebase and relevant information to serve Americans in need. He was on the founding board of Indiaspora, a nonprofit organization founded by community leaders to unite Indian Americans and to transform their success into meaningful impact in India and on the global stage. Shekar was also Co-Founder of Upakar Foundation, a higher education scholarship fund.
Shekar has received numerous awards and recognition in the real estate industry including the MBA's highest honor in 1999 and the Fannie Mae Lifetime Achievement Award in 2003. In 2010, he was the recipient of the Dean H.J. Zoffer Distinguished Service Medal from the University of Pittsburgh. Shekar holds a BS in Chemical Engineering from the Indian Institute of Technology, New Delhi, India and an MBA from the Katz Graduate School of Business, University of Pittsburgh, Pennsylvania. He has earned the designation of Certified Mortgage Banker (CMB).
---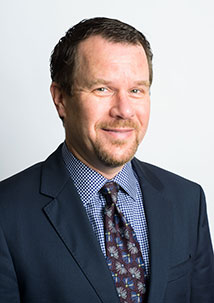 John Cibinic

John Cibinic brings an extensive background in business planning, investment analysis, acquisitions, asset management and corporate finance for the multifamily real estate, real estate finance and real estate services sectors to Beekman, where he manages corporate operations and leads client engagements. His consulting services involve corporate evaluations, growth strategies, competitive intelligence and investment performance reviews. In addition, he has been involved in $4.0 billion of mergers and acquisitions, where he has identified target companies, led due diligence efforts for buyers and sellers, created financial models to evaluate investment returns and negotiated transaction terms and conditions.

Before joining Beekman in 2004, Mr. Cibinic was a Principal at Prudential Mortgage Capital Company and its investment management unit, Prudential Real Estate Fixed Income Investors. During his six and a half years with Prudential, he managed finance and operations for a series of mortgage investment funds, evaluated acquisition opportunities, assisted with new product development, spearheaded the development of a comprehensive loan tracking system, and prepared business unit forecasts and performance reports.

Prior to joining Prudential via its acquisition of The WMF Group, he spent nine years with CRI, Inc. and affiliates after starting his career with Hyatt Hotels. During this phase of his career, Mr. Cibinic asset managed a portfolio of investment properties, negotiated management contracts, evaluated property acquisitions, developed a set of analytical and management tools and played a key role in the spin off a successful management services and advisory company.

John holds a Bachelors of Business Administration and a Masters of Business Administration, both from The George Washington University (GWU) in Washington, D.C. and serves on the Advisory Board for the Center for Real Estate and Urban Analysis at GWU. He is a member of the Beta Gamma Sigma business honor society and the Urban Land Institute and has spoken on panels for a variety of industry groups, including the Mortgage Bankers Association. He holds the Series 63 and Series 79 securities licenses.